I had an exciting, fun filled night with some terrific gals last night.
I recently joined a local craft group that gets together once a month.
This month we made these fantastic Easter garland.
Thanks so much Emily for putting this project together.
Each garland came with 1 shamrock, 1 bunny head, 1 carrot, 1 flower and 2 eggs.
We started off with chipboard cutouts of these shapes.
Then we choose which scrapbook paper(s) we wanted to use.
So you take the chipboard cutout, turn it upside down onto the back of your scrapbook paper and trace.
cut out the paper flip it over and glue the paper to the chipboard. easy peasy.
Then you can add embellishments to the tops of the cutouts or leave them.
To make into a garland, we punched 2 holes into each cutout. one on each side.
then took wire and looped through holes and twisted off (you can curl the ends if you like.)
Last but not least add strips of colorful fabric and tie onto the wire using knots.
If you have any questions please let me know.
Happy Easter Everyone!!!
Linky Parties: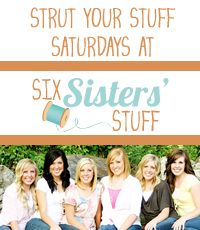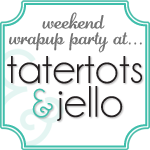 whats cooking with ruthie
your home based mom
lollyjane
young and crafty
a glimpse inside blog